Fred Tierra - Guitars, Background Vocals
Fred Tierra rounded out the guitar stylings of the early Brave records - first, on Battle Cries and second, on the follow up album, Trust. Between Stayce & Fred's guitar work, a sound emerged that combined the fury of Racer-X, the melody of Night Ranger, and the urgency of Dokken/Lynch Mob guitars. Now, after a long hiatus from the band, Fred will join Stayce, John & Malcolm in reclaiming their terror-guitar attack.

Freddy's youth was spent in Hawaii where he learned every Dokken/Stryper lick that he could find, and it wasn't until a fortuitous meeting with future band mates Randy & Stayce Roberts at Stayce's music store that the future Braveboys would form a collaboration that would spawn hit after hit in the early days of The Brave. They played any show they could, but eventually found themselves playing with bands like Guardian, Holy Soldier & Whitecross, and places like Gazarri's, The Troubadour, The Whiskey & The Roxy - all the while bringing their message of salvation through Jesus to the masses. This is what eventually led to their record deal with Pakaderm Records, but Fred would probably credit his biggest moment when Stayce & Fred, having just lost James Salters as their singer, set up a meeting through Pakaderm & Michael Sweet with guitarist Oz Fox for the potential lead vocalist position with The Brave.

"Stryper was my number one band, and when I met Stayce, we started immediately discovering that we loved the same bands - Dokken, Stryper, Guardian. Next thing I know, Oz, Stayce & I are sitting at a Denny's in Van Nuys discussing the possibility of being in the same band. Stayce handled it better than me, but I was 15 at the time and my mind was blown!"
While Fred isn't present on Evie's Little Garden or Gravedigger, the next album will be chock full of the guitar musings of these two shredders, Stayce & Fred. 
Buckle up!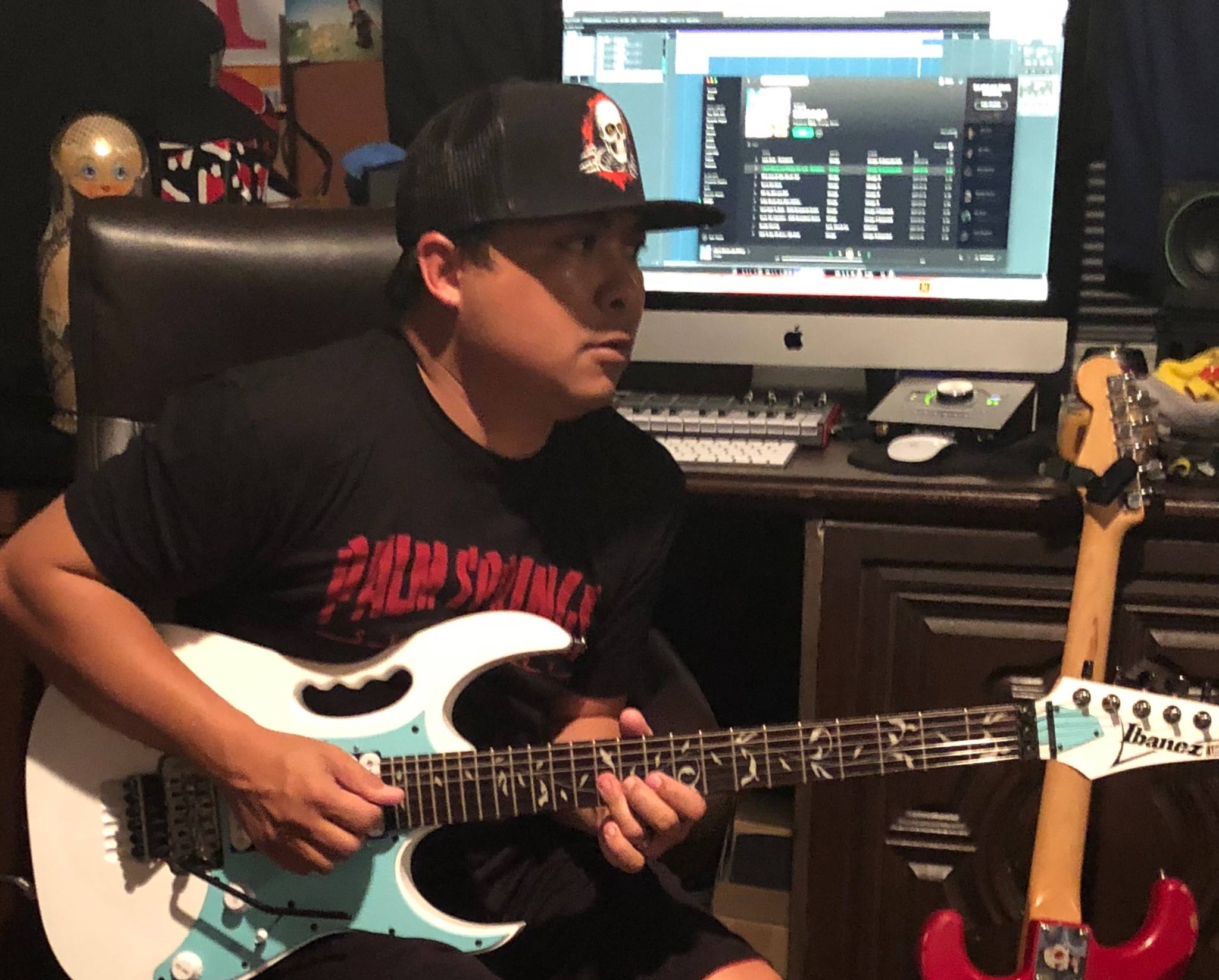 Birthplace: Oahu, Hawaii

Instruments: Guitar

Guitar Influences: George Lynch, Paul Gilbert, Ronnie LeTekro
Band Influences: Stryper, Guardian, Dokken
GUITARS: Fender Strat